Gather your snacks, today I'll share my first experience producing my own full length theatre show, in the hopes it provides at least a bit of inspiration that you can do it too and you don't need to wait for theatre companies to do it for you.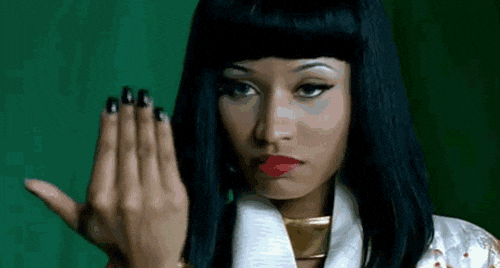 So on 20th October 2016 I wrote this tweet: –

Anyone that knows me offline can agree that I'm a complete control freak and birthday-zilla and so planning my birthday 7 months early would be totally normal; even more so the fact I would be turning 25 that April 2017.
I wanted to do something momentous and that I would always remember, at this time I'd only had one short script produced (thank you Theatre 503) and so I was definitely a baby in this whole theatre ting (still am but that's a story for another day).
So I began writing my first full length play (because if I had any hopes of actually showing a play on my birthday, I'd have to like, actually write one.)
'The Inmate Monologues' was born around 2/3 weeks after if I remember rightly and so began the search for a director as this seemed like the next sensible adulty-theatre-practitioner-in-the-making step.
After God knows how many useless meetings and long winded emails, one thing became painfully obvious; no one was gonna get this project off the ground if I didn't.
Subsequently this led me to deciding to direct my production myself.
Understand at this point I'd never directed a damn thing in my life and written just one script.
I think the only thing I actually had on my side was the fact I went to theatre ALOT so had a intricate understanding of what I liked and what I didn't like; I also produced a monthly spoken word event so I was clued up on the logistics of event running.
Over two days of auditions I teamed up with two young ladies and offered them the opportunity to both act and co-direct, best decision ever and then the rehearsals began.
(All this before the venue had actually been secured by the way.)
I was internally battling with myself about whether I wanted to go big (180 seats) and risk performing to a hand full of friends and family, or going smaller and trying to sell out my debut show.
The second option proved more cost efficient for a first show and so it began; I decided to use The Hen & Chickens theatre in Islington which seats 50, over the course of two Sundays in April.
And then this happened…
The things they don't tell you;
– Rehearsals will eat out your bank account, anyone that tells you different is either rich or a liar.
If your going to produce a show yourself; I would say budget for loads of rehearsals; even more than you think your team will need.
Find a list of rehearsal spaces and enquire about availability, cost wise its better to secure dates and times that work for everyone rather than just cramming in rehearsal dates that only one member of your team can attend.
– I would recommend a smaller venue over a course of days rather than a big venue for one date. In my personal opinion it makes more sense as it allows people who cant make one date to still have an opportunity to see your work.
Also with fringe theatres they usually have their own followings who will come along just because of the venue your showing your work.
This is just my opinion though, especially if this is your first production.
– Box office split vs straight hire?
Box office split will see you splitting your profits with the theatre venue, this is good if you don't have the money to put up a deposit or etc but lets say for example your show doesn't sell out.
At a 50/50 profit share will you have enough money to break even on what you've invested in your project? Also if you are paying all members of the creative team will you be able to afford to pay them?
Straight hire; you pay an upfront cost and get to keep all box office takings.
This works well but depending on venue and size be prepared the straight hire fee may be quite costly.
– Getting people from the industry to see your work will be like pulling your teeth out, especially if this is your first show.
For my first production I invited around 6 different industry people to come down and see it (for free by the way) and none turned up.
For my second show I invited around 12, 4 turned up.
Invite as many as you can and account for no shows and people that just wont reply to your email.
Don't be bitter, be better.
If theatre is truly the industry you've chosen to work in, eventually there will be a time these people will see your work, maybe this time just wasn't meant to be.
Honestly, you have to tell yourself this or you will end up hating everyone.
Last minute costs that may creep up on you:
– Remember you need to have a lighting/sound technician on the day.
– Props; if your gonna have any.
-Not a cost, as such, but if your inviting industry people then account for the fact you will offer a complimentary ticket which is essentially a financial loss.
– Last minute rehearsals if everything isn't how you'd like it to be before the show date.
Other than that the only advice I would give is make sure you have the right team, a great team will make everything smooth sailing.
I've been blessed both times I've produced to work with a great team of creatives.
Be selective with who you work with as it will make all the difference once the pressure kicks in couple hours before doors open.
Enjoy the process and invite me to the show,
Ta x